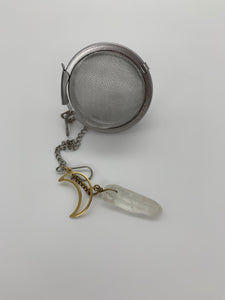 Clear quartz has the capacity to absorb, store, release, and regulate energy. 
It plays well with all of the chakras and resonates with each Zodiac sign.
An enhancer of spiritual growth, awareness, and wisdom, charge this quartz baby with your intention for the day and make a cuppa tea!
When you're creativity and inspiration flame to life, don't thank us... Thank your quartz infuser.